Retailers of every size and vertical have trusted Palexy to be their partner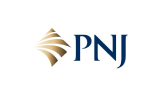 Established in 1988, today Phu Nhuan Jewelry, also known simply as PNJ, is the nationwide jewelry manufacturer and retailer in Vietnam. Currently, PNJ has more than 6,000 employees, 2 jewelry factories and 340 stores. Moreover, its factory is considered one of the biggest jewelry factories in Asia with more than 1,200 employees and has produced more than 4 million pieces per year.
PNJ distributes its products under 3 business functions: Producing and trading jewelry in gold, silver, precious stones, fashion accessories, souvenirs; service of inspection of diamonds, precious stones and precious metals and real estate. PNJ is focusing on enhancing customers' satisfaction by providing elegant, outstanding products and services at the highest quality and reasonable price.
"Now having Palexy's AI technology applied for our camera systems without installing any extra equipment, our simple anti-theft cameras has been transformed into "powerful assistant" with huge source of information that can effectively enhance customer in-store experience. For example, we can optimize visual merchandising by knowing where customers frequently walk in or evaluate employees' performance by analyzing their interaction toward the customers." Mr. Le Tri Thong CEO of PNJ